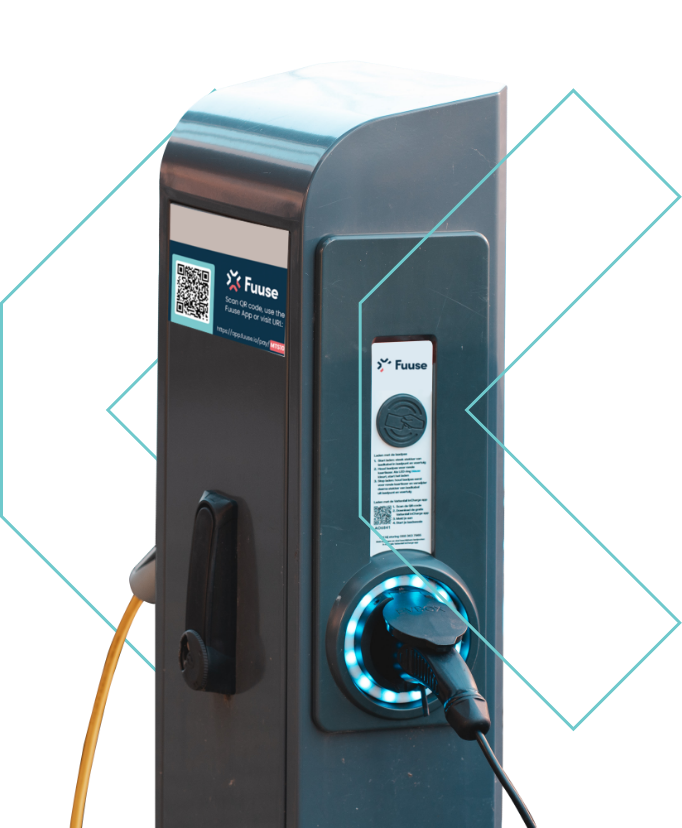 Your True EV
Charging Partner
Fuuse is a charge point management system that addresses the EV charging needs of fleets at work, on the road and at home.
But unlike other EV software providers, we can join you from the very beginning. A true partner from transition to install and ongoing customer success, our expert team can join you no matter what stage of electrification you are at.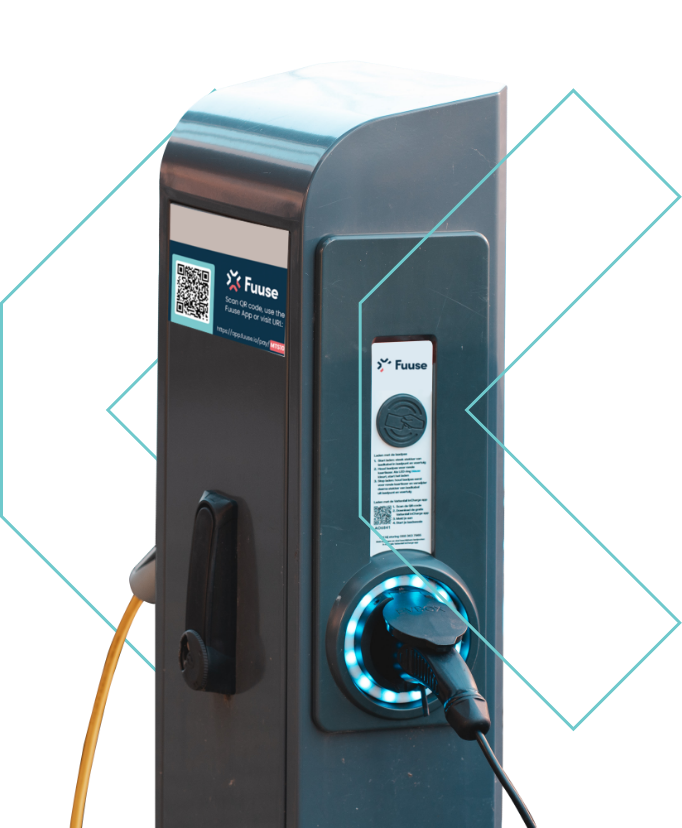 Charge Point Management for Fleets
At the heart of our Fleet Solutions is our enterprise level charging software. Get the most from your chargers with a platform that can be tailored to your business requirements - future proofed for scale.
Enhanced Smart Charging
Fuuse's smart charging functionality takes into consideration the charging needs of your entire fleet, whilst balancing both grid and site capacity.
Hardware Agnostic
Fuuse is hardware agnostic, compatible with all OCPP compliant chargers – whether you're installing all new chargers or taking control of chargers already in the ground.

Comprehensive Access Controls
Restrict access to only the drivers you want; set opening times, multiple tariffs and how drivers start their sessions (RFID, Pay as you Go online or driver app.)
Energy Monitoring
Ensure your site has the capacity to handle your charging needs with our capacity planning tools, dynamic load balancing, energy spike alerts and live view of site and charger energy demand.
Fuel Card Integration
Integrate with fuel cards like AllStar and Paua to enable seamless depot, workplace and on the road charging for your drivers.
Home Charging Payments
Fuuse have partnered with Mina who pay for your employees' work related home charging costs directly to their energy supplier, providing you with a single invoice.

Remote Maintenance
Click to fix maintenance tools, automated fault reporting and charger health logs.

Holistic Data Reporting
Comprehensive, OZEV compliant reporting allows you to have a single source of truth for all your charging data across your entire fleet – whether drivers have chargers at work, on the road or at home.
Trusted by national fleets
"SUEZ teams worked closely in partnership with the teams at MJ Quinn and Fuuse who delivered a user friendly, reliable charging network across our UK operations that met our scope of work, in a timely, efficient way with great customer communication throughout the roll out.""
Chris Libbey
Technical Procurement Officer, SUEZ

The 7 steps To
Your Electric Fleet
If you're yet to embark on your EV fleet transition, we can help there too! Fuuse EV Fleet Solutions navigate you through the 7 crucial steps to successful fleet electrification.
Case Study
"Fuuse and MJ Quinn delivered a user friendly, reliable charging network across our UK operations that met our scope of work, in a timely, efficient way with great customer communication throughout the roll out."
Fuuse helps to save 37000 kg of CO2
An iterative approach to EV charging infrastructure

Case Study
"We see Fuuse backend management software as the most forward-thinking platform for workplaces"
Restricted Access EV charging for workplace tenants
A tailored EV charging solution for end of trip facilities