Removing
barriers to

EV Transition
Launched in 2021, Fuuse is the flexible back office system for EV chargers, powering hardware to cater for the evolving needs of organisations and their EV drivers.
Through its intuitive features, Fuuse helps both private and public sectors to get what they need from their EV charging infrastructure, breaking down barriers to EV transition.
Every part of our business is committed to helping reduce CO2 emissions in transport.
We're committed to reaching Net Zero
Sustainability is at the core of Fuuse
Transport is the single largest cause of carbon emissions in Europe. Our net zero strategy focuses on innovation that will facilitate an entire industry to reduce their emissions - whilst measuring, reporting, acting and educating internally.
As members of Tech Zero, REA, the SME Climate hub, Tech Nation's Net Zero 2.0 program, Zemo Partnership and as CGI Digital Climate Technology partners, we have a very real passion and very real platform to play our part in realising a greener future.
With Fuuse, our aim is to make EV transition easy and smooth to encourage more businesses to go electric.
The commitments we're making
As part of our net zero commitment, we will/have:
Measure all our organisation's greenhouse gas emissions, including scope 3, and report them publicly each year.
Communicate our climate commitments in other meaningful ways, including to our customers.
Report our progress on short and medium term targets to our Board annually, and on our website.
Appoint(ed) a member of our executive team to be responsible and accountable for our net zero target.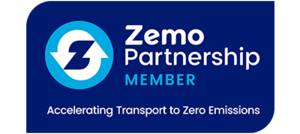 Trusted across the industry
"The support that Fuuse offer on both from an onboarding perspective, and ongoing has been immense. With Devitech's ability to pass this support onto our clients, it has proved a huge success story for ourselves and clients. No issue is too much trouble."
Graham Rowlands
Business Development Director for Devitech

"SUEZ teams worked closely in partnership with the teams at MJ Quinn and Fuuse who delivered a user friendly, reliable charging network across our UK operations that met our scope of work, in a timely, efficient way with great customer communication throughout the roll out."
Chris Libbey
Technical Procurement Officer at SUEZ

"Delta is especially excited about the apps and backend systems that Fuuse will bring to the partnership. Its technology will enable EV charging operators to accelerate the pace at which they build sustainable EV charging infrastructures to meet the needs and expectations of EV drivers, while also enhancing their charging experience. "
Vincent Lin
Senior director of e-Mobility & Smart Energy Solutions business development, Delta EMEA

"Fuuse is an exciting platform to watch and we're delighted to be offering the opportunity for our customers to benefit from the complete flexibility the system facilitates including public billing and intelligent insights, as well as upcoming innovations of fleet smart charging, dynamic load balancing, reservations and true charger status alerts with occupancy sensors."
Craig Slater
MD of Sevadis

A hybrid team across the UK
We are a people centred company - our greatest innovations would not be achievable without the people who work hard to make them a reality.
We have a remote team across the UK with a head office in the beautiful city of Lancaster and a second base in the heart of Glasgow.
Accelerating change through innovation
We are on a mission to lead the transport industry to seamless EV transition - and at the helm is our dedicated innovation team.
Our data scientists are at the forefront of the EVolution, working with like -minded partners to solve up to the minute challenges in EV charging infrastructure.
Interested in partnering?