246% increase in revenue
case study
Charge point operators and community benefit society, Charge My Street, have deployed Fuuse Public features that have radically increased charger utilisation and revenues.
Working with Charge My Street, Fuuse is helping to bring charging infrastructure closer to those people and communities who need it most.
Project challenge:
Maximising utilisation of public chargers

Charge My Street are on a mission to bring EV charge points to areas that need them, focusing on rural areas and residential areas with no off-street parking - making EV transition an accessible option to all.

As a not-for-profit Community Benefit Society, maximising the utilisation of charge points is key to increasing the revenues that will enable them to scale their network and bring the vital service they offer to more areas. As a result, they needed a solution to help attract more drivers and increase charging sessions and revenues.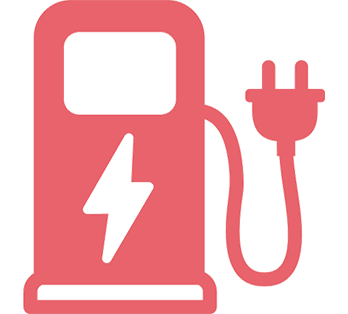 Charging solution
We are a people centred company - our greatest innovations would not be achievable without the people who work hard to make them a reality.
Fuuse have been powering Charge My Street's network from the very beginning. To increase revenues further, Fuuse deployed a raft of integrations in one service – Fuuse Public. Integrating with mapping services and charge card providers, Fuuse have dramatically increased the visibility of Charge My Street's network, bringing with it drivers and increased revenues.

Delivering more drivers
All public Charge My Street chargers are visible on popular maps and in car navigators, including Zap-Map, Google Maps, Apple Maps, Tesla, Ford and many more.

Real time, live status of chargers shows whether chargers are available and working.

Charge My Street chargers can be accessed through a number of popular charge cards including Paua, Allstar and Octopus Electroverse.
Instant Uplift
When Fuuse enabled their location and charge card services for Charge My Street, the network saw an instant uplift in unique drivers, total charging sessions and consequent revenues, which continue to rise.

+53%
unique drivers 1 month after charger promotion began

+49%
charging sessions 1 month after charger promotion began

+79%
revenue 1 month after charger promotion began

+80%
unique drivers 3 months after charger promotion began

+85%
charging sessions 3 months after charger promotion began

+246%
revenue 3 months after charger promotion began
"Charge My Street is committed to making the charging experience as simple as possible. Integrating with eMobility Service Providers like Allstar, Electroverse and Paua opens up the network to more drivers and helps increase usage. The Fuuse team have really delivered on the technical integrations – letting us get on with growing our network!"
Daniel Heery
Director of Strategy, Charge My Street

The Fuuse Platform
Flexible across use cases, explore the Fuuse platform to see how you could make the most out of your chargers.
Tailor your Fuuse platform to get the most out of your EV chargers by restricting access, setting opening times, and managing multiple tariffs. Ensure your site has the capacity to handle your charging needs with power capacity audits, live energy monitoring, enterprise level smart charging, and dynamic load balancing.
The Fuuse EV driver app allows drivers to discover compatible chargers, and easily charge, pay, and track the progress of their charging sessions in-app and through push notifications.